Women's Forum
Department of FED has organized an awareness program titled "WOMEN EMPOWERMENT AND CONSTITUTIONAL PROTECTION FOR THEM " on August 22, 2017 behalf of women's forum of Narayana Engineering College, Nellore. Mrs. P. J. Sudha, Senior Civil Judge , Nellore has delivered a speech on child laws, child marriages ,and several sections related to women. Girl students from several departments, faculty, department HOD were attended the event.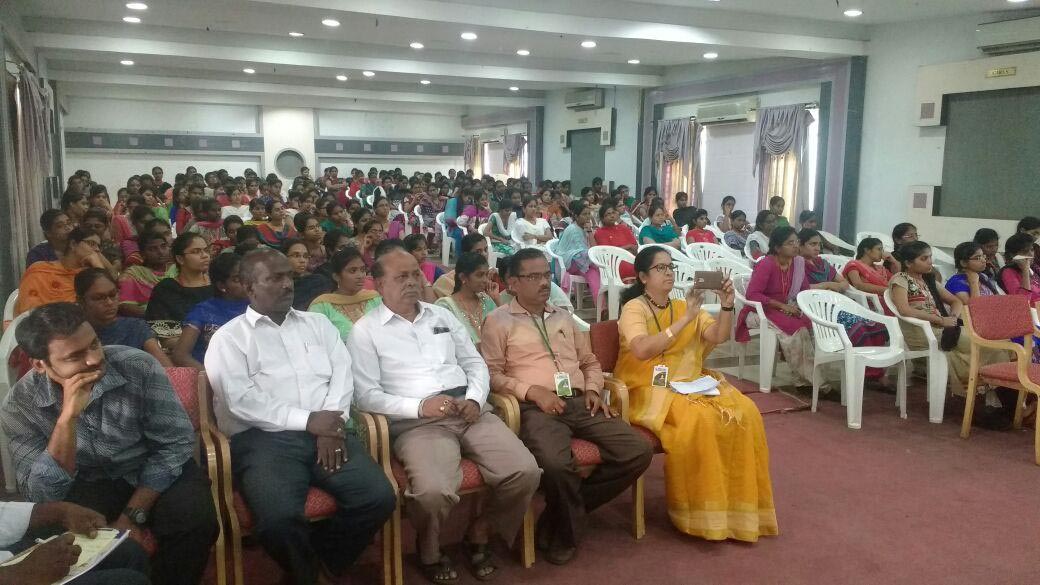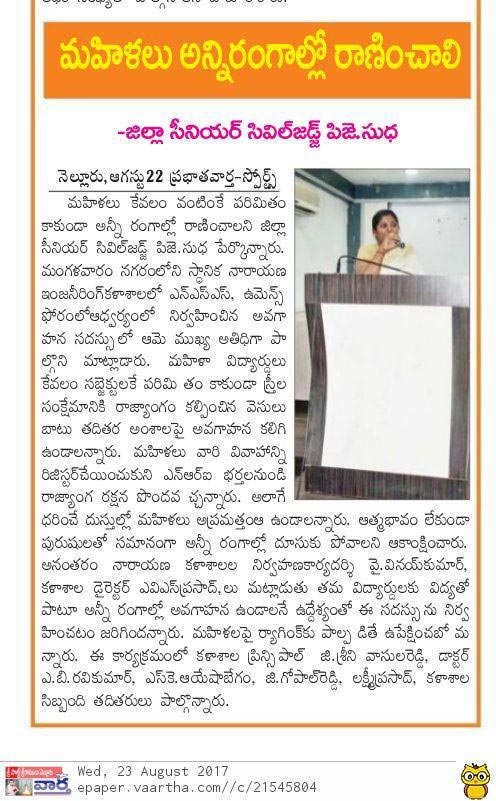 ONE DAY NATIONAL LEVEL FEMALE FESTIVAL CELEBRATION
The One Day National level Fest "Fem Splash-2K17", is organized by women's forum in Narayana Engineering College, Nellore on 4th November, 2017. FEM SPLASH-2K17 is a platform to bring out the inner talents of girl students, and gives an ample opportunity to exchange their ideas, share the upcoming views and exhibit their talents etc. Women's Forum meetings aim to bring together leaders from all over the world – women and men – to consider new perspectives on key issues; to create a powerful, global network in order to strengthen the influence of women throughout the world; to draw up innovative and concrete action plans to encourage women's contribution to society; and to promote diversity in the business world. Working with the support of our partners and delegates, the Women's Forum has convened decision-makers, pioneers and trailblazers to accelerate the impact of women's leadership and empower women across society. When we make progress for women, we make life better for everyone. Bridge the leadership. Women have been under-represented in public and private sector leadership roles, creating a vacuum of female voices in debates about global challenges. Through its work, the Women's Forum shines a light on women who are tackling the issues of our day, and brings together leaders with diverse experiences and backgrounds. And we inspire high-potential female talents to enter the global conversation and apply new thinking to these issues.