Students Achievements
1) TECHNOZION
Wonderful moments of our Final Year Mechanical Engineering Students participated & OWN the First Prize in ARIAL TRAMLINE organized by Mech Dept of NIT-Warangle. An aerial tramway, sky tram, cable car, ropeway or aerial tram is a type of aerial lift which uses one or two stationary ropes for support while a third moving rope provides propulsion. We know that rope ways are needed for crossing over large spans of land or huge masses of water. The design and construction of such ropeways is a necessity. In this event one has to design and make a model of a ropeway. It tests your technical skills and application of them in practical life. Here what you need to know is simple laws of mechanics. Cable car or tram system is one of the examples for this type of rope way systems. Come and show skills in designing the structure using simple things.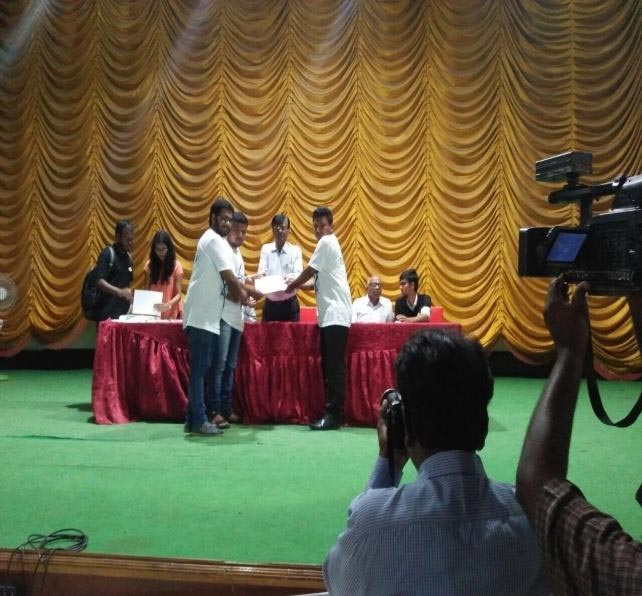 Receiving Winning certificate at NITWARANGAL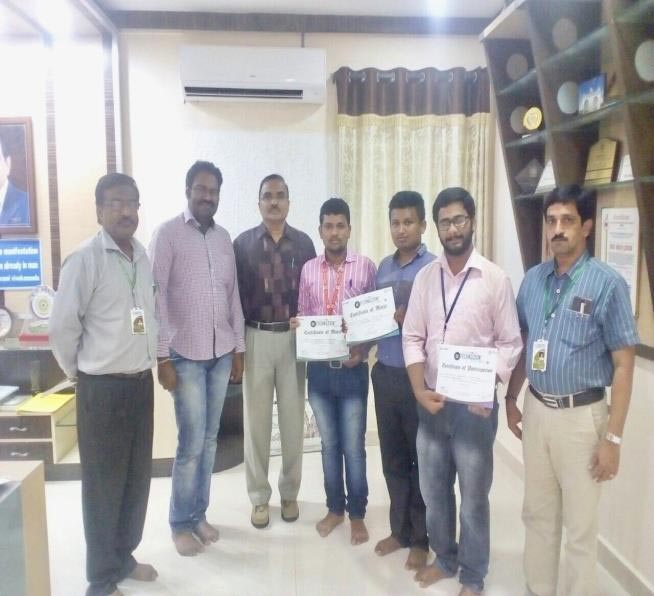 Management, Director, Principal and HOD appreciated and felicitated the prize winning students.
NCC SHIP MODELING COMPETITION
Second Year Mechanical Engineering Student participated & OWN the third Prize in NCC Ship Modeling Competition organized by NCC IGC-7 Camp New Gajuvaka Vishakapatnam. It is the Epitome of all Camps For NCC cadets, the cadets get an oppurtunity to visit the Rashtrapati Bhavan and Even march down as a Part of the all india NCC contigent along with The decorated officers of the Services from India and other Countries.
The Best Cadet competition holds Stoical importance , Finishing at the Top Position in the Best Cadet Competition can give you a Direct Entry to the Youth Exchange Program under which the Cadet is Sent to Friendly Countries such as Myanmar, Russia , Singapore , Srilanka , Bhutan , Nepal , Bangladesh etc.