About the Department
Electronics and Communication Engineering

The aim of the department is to produce Electronics &Telecommunication Engineers, who combine academic excellence with practical expertise. The department of Electronics and Communication Engineering came into existence at Narayana engineering college in 1998 by the approval of the All India Council for Technical Education (AICTE). The department has progressed rapidly and is now regarded as one of the premiere departments, with excellent infrastructure in addition to highly qualified and dedicated faculty. Our mission is to develop innovative and simple instructional material to drive the concepts into the minds of students, infuse scientific temper in the students and guide them towards research in communication engineering. Majority of our students have been placed in multi-national companies through campus interviews and many of our students are pursuing their higher education at various premier institutions like IIT's, NIT's and overseas.
The department actively involves in teaching and research activities, in diverse aspects of Communications like VLSI design, Embedded Systems, Signal Processing, Image Processing and Neural Networks. Apart from teaching, the faculty members have been vigorously pursuing research and have been regularly publishing research papers in various National and International Journals of repute as well as in prestigious conferences. The department is well-equipped with state-of- the-art laboratories.
Programs offered by the Department are:
S.No

Name of the Course

Name of the Branch

Intake

1

B.Tech

ECE

120

2

M.Tech

VLSI Design

18

3

M.Tech

DSCE
(Digital Systems and Computer Electronics)

18
Career Opportunities of Department:
The undergraduates from this department have become professional engineers, employed both in core and software companies. They represent NEC at core companies such as Robert Bosch, Qualcomm, Aricent Group, Wipro R&D as well as smaller start-up companies. They have become successful Software developers and Managers in the leading software companies, such as Thoughtworks, Infosys, Cognizant Technology Solutions, HCL Technologies, TCS, IGate etc. Many of our students pursue higher education to obtain MS, MBA and PhD degrees in foreign universities. Also, Some of the undergraduates are working in Public sector units such as BSNL, National Thermal Power Corporation (NTPC) Ltd, DRDO, ISRO, BHEL, BEL etc.
To improve the Teaching & Learning Process: The department consistently organizes conferences, workshops, seminars and Guest lecturers for the faculty, research scholars and students.
The department has organized International Conference on Emerging trends in Telecommunication and engineering (ETiCE 2015) in May 2015.
A National level Engineering Colleges Technical Symposium, "NECTS-17", was organized in MARCH-17. A National level Engineering Colleges Technical Symposium, "NECTS-15", was organized in March 2015. A National level students Technical Symposium, "SAMVID-14", was organized in April 2014.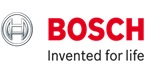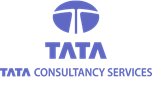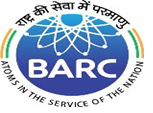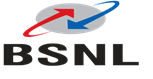 Research Activities:

As a part of research, both Under-Graduate and Post-Graduate students are encouraged to carry out their project in varied research fields, across various areas of Electronics and Communication. Many of our faculty members and students have presented and published their papers in National and International Conferences and Journals.
MOU's: