NSS/YRC, Other Extracurricular Activities
1) NARAYANA ENGINEERING COLLEGE Organized An Awareness Program On Diwali Fire Accidents In Association With Andhra Pradesh State Which Conducted By Disaster Response And Fire Service Department, Nellore On "On 19/10/2017.
Diwali is a time to spread happiness, but the noise and the air pollution caused due to fireworks may cause discomfort to others especially older people. So it is better if you celebrate this festival with care and sensitivity. Better use fireworks that create less noise and pollution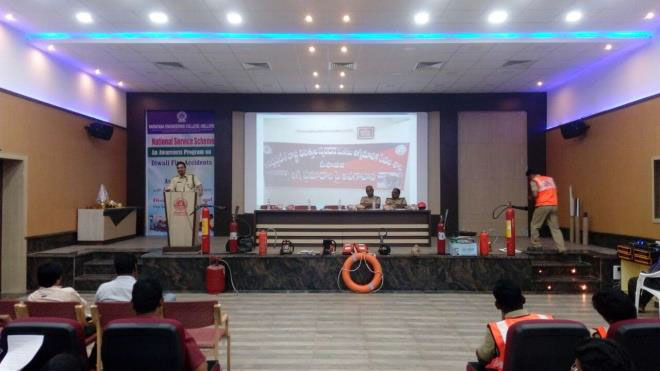 2. Yoga instructor training program (100 members from EEE students)
Yoga day was celebrated in Narayana Engineering College Nellore in C-blockmain auditorium from23-08-2017 from 4:10pm to 5:00pm.Yoga is an invaluable gift of India's ancient tradition. It embodies unity of mind and body; thought and action; restraint and fulfillment; harmony between man and nature; a holistic approach to health and well-being. It is not about exercise but to discover the sense of oneness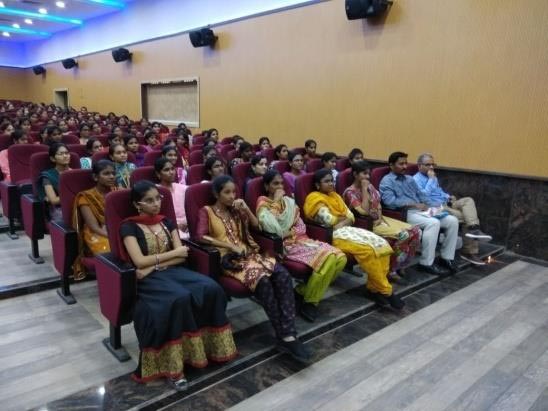 World first Aids day was conducted in Narayana Engineering College Nellore at C-block in auditorium on 14-10-2017 by guest Dr. k. Srinivas Naik Garu. Address is adjusted to the gallery. World AIDS Day, designated on 1 December every year since 1988, is dedicated to raising awareness of the AIDS pandemic caused by the spread of HIV infection, and mourning those who have died of the disease. Government and health officials, non-governmental organizations and individuals around the world observe the day, often with education on AIDS prevention and control.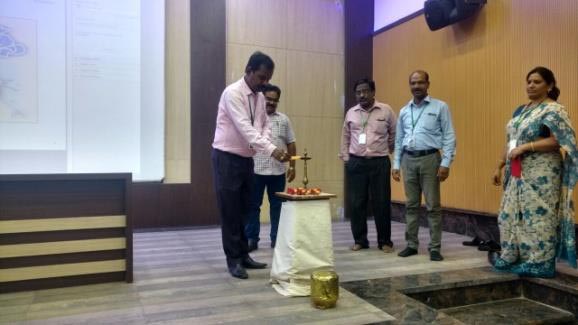 4. ELECTRICITY SAFETY PROGRAM by Students of NECN at yanamala Palem, Nawabpet,Nellore. All electrical systems have the potential to cause harm. Electricity can be either "static" or "dynamic." Dynamic electricity is the uniform motion of electrons through a conductor (this is known as electric current). Conductors are materials that allow the movement of electricity through it. Most metals are conductors. The human body is also a conductor. People are injured when they become part of the electrical circuit. Humans are more conductive than the earth (the ground we stand on) which means if there is no other easy path, electricity will try to flow through our bodies.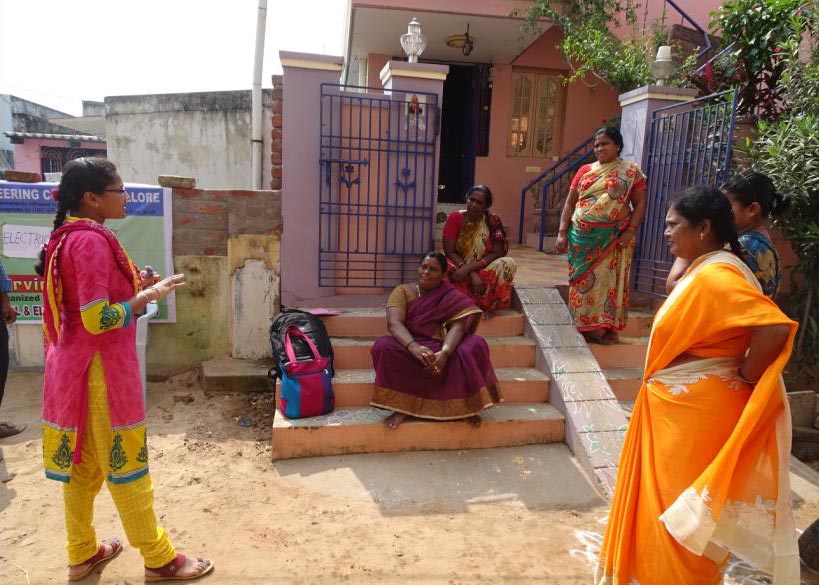 5. MASS PLANTATION PROGRAM was conducted by Students of NECN at Inamadugu, Kovuru,Nellore.The awareness of trees among people, and highlights are the need for planting and tending of trees as one of the best ways to prevent global warming and reduce pollution. Tree planting serves various purposes, such as providing alternative fuel, increasing production of food resources, creating shelter-belts around fields to increase productivity, providing food for cattle, offering shade and decorative landscapes, reducing drought and helping to prevent soil erosion, etc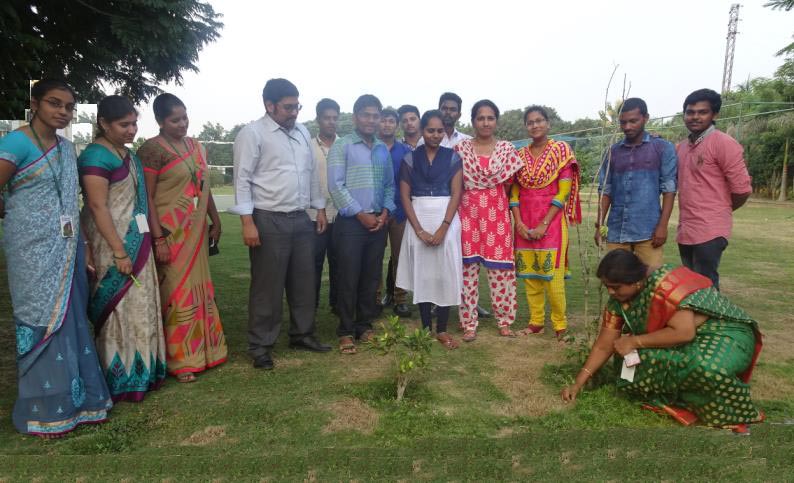 6. Awareness Program for Electricity Safety-Earthing was conducted by Students of NECN at 33KV/11KV Substation, Haranatha puram, Nellore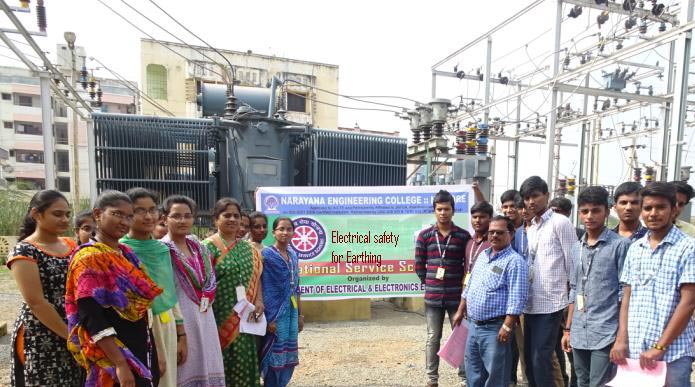 7. Awareness Program for FOOD AND NUTRITION Good nutrition helps individuals achieve general health and wellbeing. In addition, dietary modifications might beprescribed for a variety of complaints includingallergies, anemia, arthritis, colds, depressions, fatigue, gastrointestinal,disorders, high or low blood pressure, insomnia, headaches, obesity, pregnancy, premenstrual syndrome (PMS),respiratory conditions, and stress.